10. How to retrieve the ID number if the camera's ID tag is lost or damaged
1) When the SriHome App does not add a camera:
Please power on the camera, press and hold the reset button for 5-10 seconds, and wait for the camera to reset to factory settings.
Open the WiFi network settings of the mobile phone, and find the WiFi hotspot sent by the camera.
The part after removing the "IPC-" from the WiFi name is the ID number of the camera. As shown below: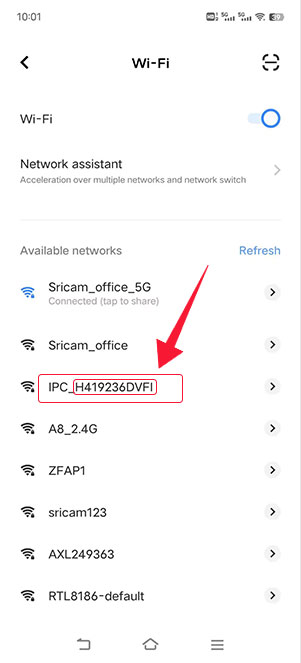 2) When SriHome has added a camera:
Open the SriHome APP, click Modify, and you can view the camera's ID and ID QR code. As shown below: