9. Multiple-view on srihome App
Step 1 :Tap the "multiple view" icon as Figure 1.
Step 2 :On the pop up windows select the camera which you want to multiple view as figure 2.
Step 3 :Tap "Next"to pop up multiple view.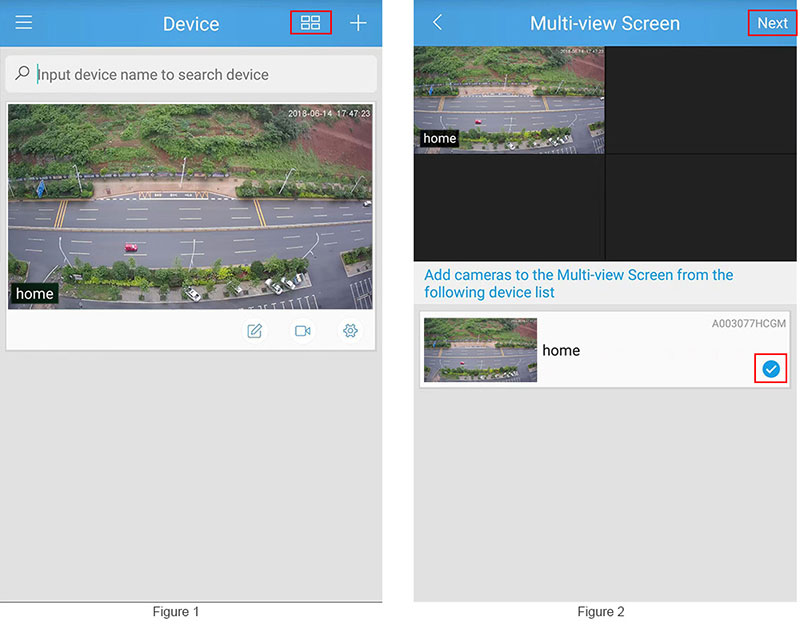 Note:In multi-scree mode, you can watch up to 4 devices at the same time(except NVR).