How to share camera to other users
To protect user's privacy, the first user is an administrator by default. Other users accessing the camera need the administrator's
authorization, or they cannot access even with camera ID and password.
The way to get permission is as follows:
Log in "SriHome" App, tap Settings -> Visitors Management -> Add.
There are 2 types of permissions:
Operator: Watch live video, set time, alarm, records & network.
Visitor: Only watch live video
You can find the user's App ID as figure 2-2 Menu.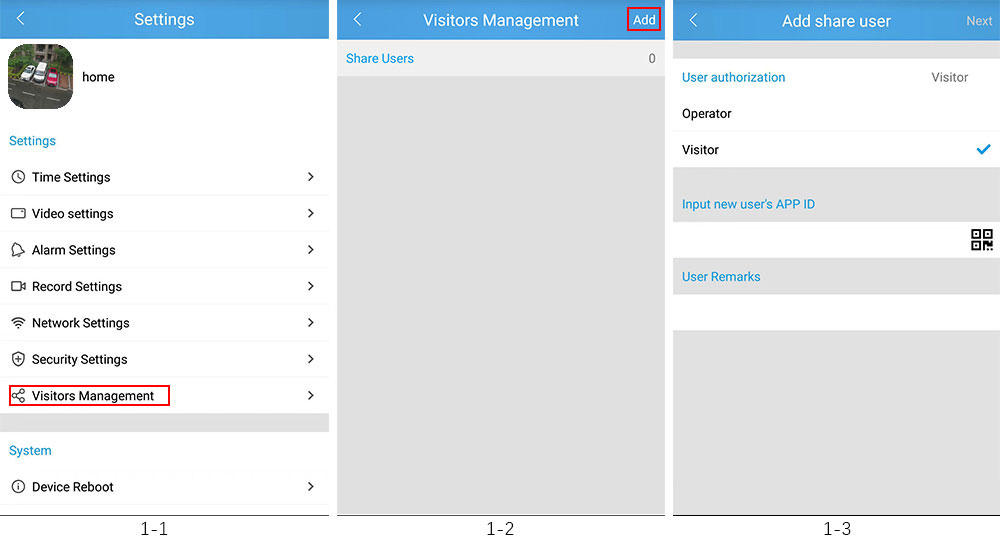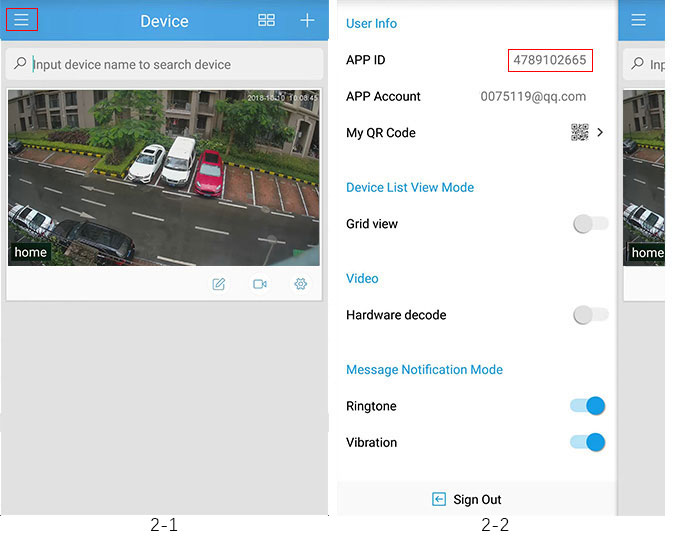 ( Video guide for share user : https://youtu.be/TtiC0a0cW3U )